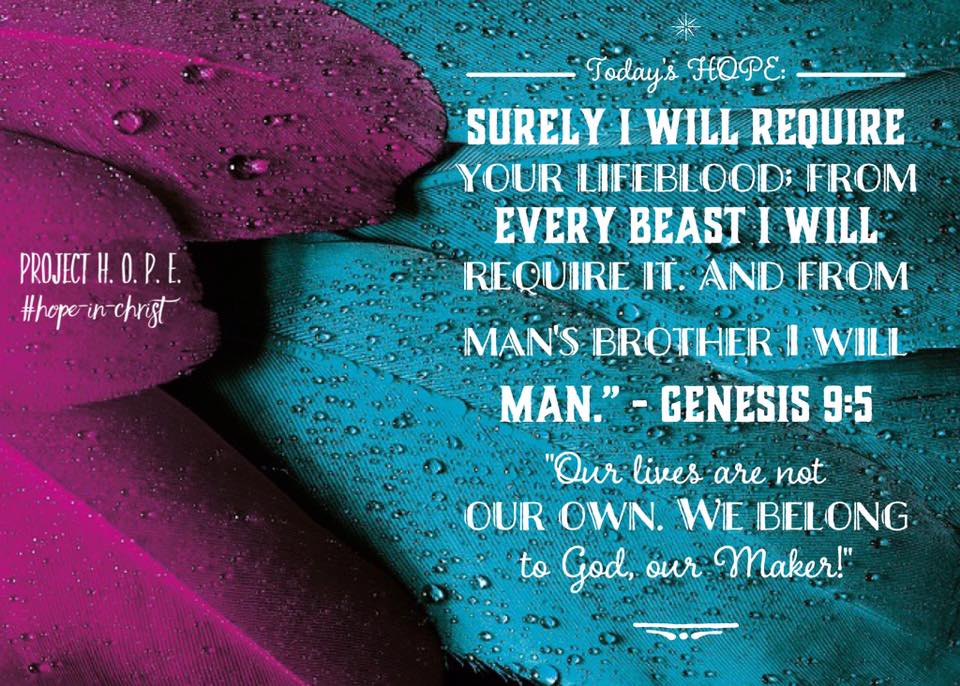 God is our maker! The keeper of our very souls. In today's world, this statement is not very popular. We live in a very different time.
Many have turned from God and His Word
. I pray for our hearts to return to God as He spoke to Israel so many times in scripture. God hasn't changed, society has. Our lifeblood is still required by Him. There is killing, abuse, and other evils all around us. Could it be that we need a revival? This can't take place without God, our Maker. We must return to Him who is the author of life. We can't make it without Him! We need not worry; He will destroy evil. Let us be found in His will!
Copyright © 2016 by Denise Walker/Project H.O.P.E. Ministries, Inc.
Bible Verses from New King James Version were found on
Bible Gateway
.