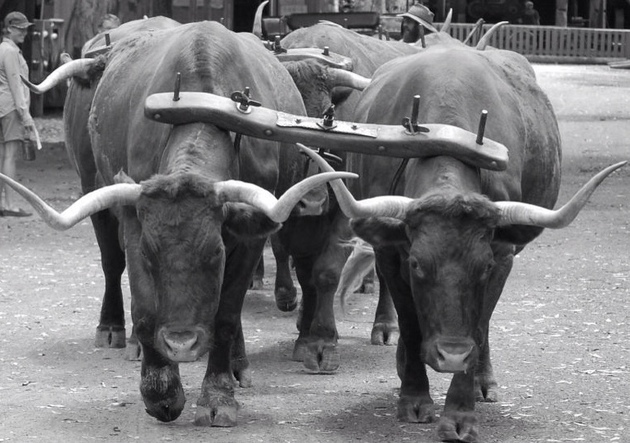 This picture symbolizes what sin and the lack of relationship with the Lord does to our lives. It yokes us, controls us and we begin to operate in our own will, and not His will. Then it becomes a burden and too much to bare. God has a great and perfect plan for our lives. He knew us before we were even formed in our mother's womb. He is the creator of our very being. He placed something inside of us that only He can fill.
So that is why in Matthew 11:28-30, Christ says, "Come (follow, come near)to Me, all you who labor (grow weary, tired) and are heavy laden (burden upon, overload), and I will give you rest (refresh). Take (raise up, lift up, elevate)My yoke upon you (rest upon)and learn (increase one's knowledge) of me, for I am meek (gentle) and lowly (humble) in heart, and you will find (meet with) rest for your souls (seat of feelings, desires, affections, heart). For My yoke (used of any burden or bondage, as that of slavery) is easy (fit for use, good, pleasant) and My burden (load) is light."

​So as we enter into a new year, let us put down the yoke of sin, regret, deception, pain, and any other thing and let us put on the yoke of Christ. He knows what we need before we even speak. He is the source of our peace. He is our Strength and true joy comes from Him.

​Be blessed in 2016! Hope in Christ! Make Him Lord of your life today!


Copyright © 2016 by Denise Walker/Project H.O.P.E. Ministries, Inc.
Bible Verses from King James Version were found on Bible Gateway.