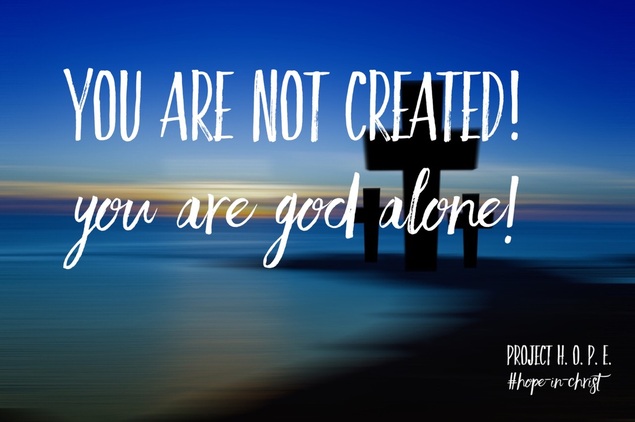 For all the gods of the people
are
idols (worthlessness, good for nothing, have no value)
,
But the LORD (self-existent, eternal, Jehovah) made the heavens
. Glory and honor (splendor, majesty) are in His presence; Strength (might, power) and gladness are in His place. Give to the LORD, O families of the people, Give to the LORD the glory (honor, reverence) and strength. Give to the Lord the glory
due
His name (renowned reputation); Bring an offering, and come before Him: worship the Lord in the beauty of holiness (set-apartness).
(1 Chron. 16:26-29 KJV)

​
Some time ago I read the scripture above and it stood out to me. These are very powerful verses. They help us to understand that God is God and outside of Him there is no other God! In biblical times, people worshipped different idols that were man made. Today there is still idol worship. They are just not in the form statues. We have to be very mindful of this because God is the only one worthy of our worship. Today consider what is hindering or has turned away your worship from our heavenly Father. Ask God to reveal those things to You and then repent, put them away from You and worship the Lord and honor Him with your life! He is worthy of all of our worship! He is God alone!
#hopeinchrist
Worship Song: Your Are God Alone/William McDowell -
https://www.youtube.com/watch?v=PHgTlbXuAgI
Copyright © 2016 by Denise Walker/Project H.O.P.E. Ministries, Inc.
Bible Verses from King James Version were found on Bible Gateway.