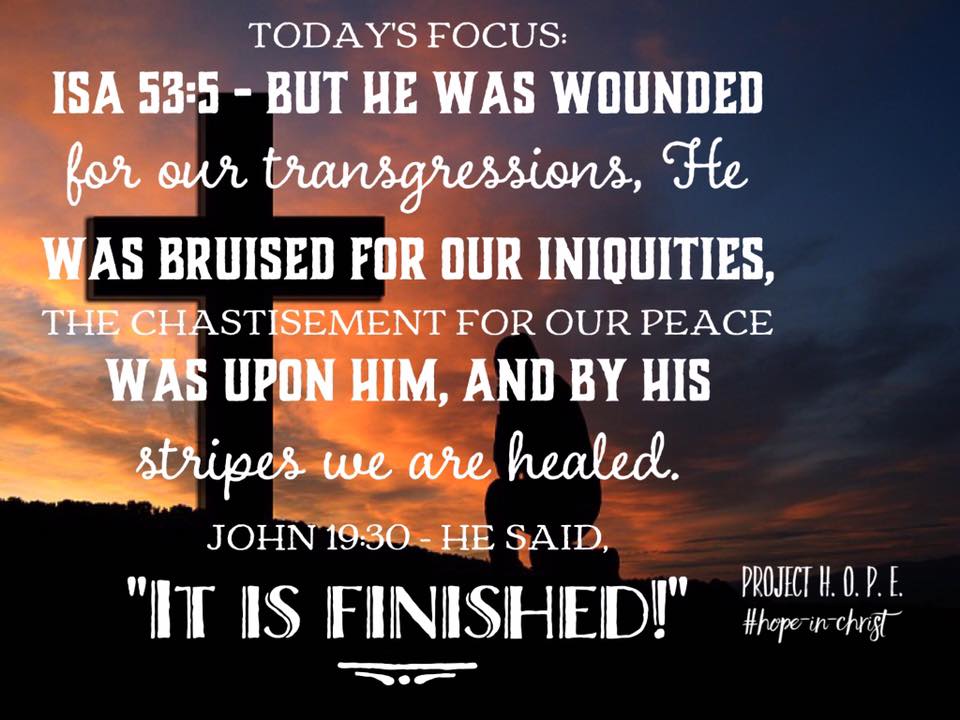 It is finished! It is already done! He is the only way to the Father! He knows our end from the beginning. He is Creator, He is Lord, and He is God! Allow Him to restore your soul today. What a Good Friday it is!
Copyright © 2016 by Denise Walker/Project H.O.P.E. Ministries, Inc.
Bible Verses from New King James Version were found on
Bible Gateway
.