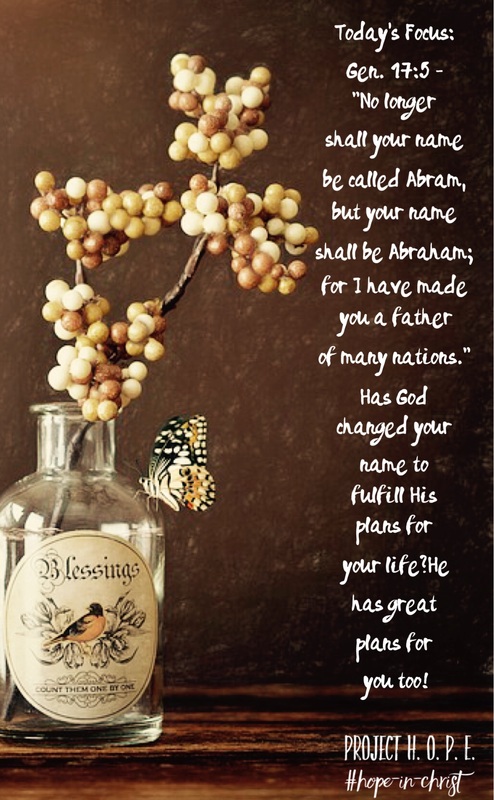 When we read about Abraham, we may be thinking, "Why did God have to change his name?" Well at least I thought that. If we really stop and think about our own lives, we would love to erase some of the choices we have made or some of the horrible things that may have happened to us. When we come to Christ and allow Him to restore us, we are no longer who we used to be. Our name changes from sinner to saint. It is nothing that we have done, but God wants us to look ahead to where He is taking us in Christ. We can't hold on to our past and look to our future at the same time.
Copyright © 2016 by Denise Walker/Project H.O.P.E. Ministries, Inc.
Bible Verses from New King James Version were found on
Bible Gateway
.