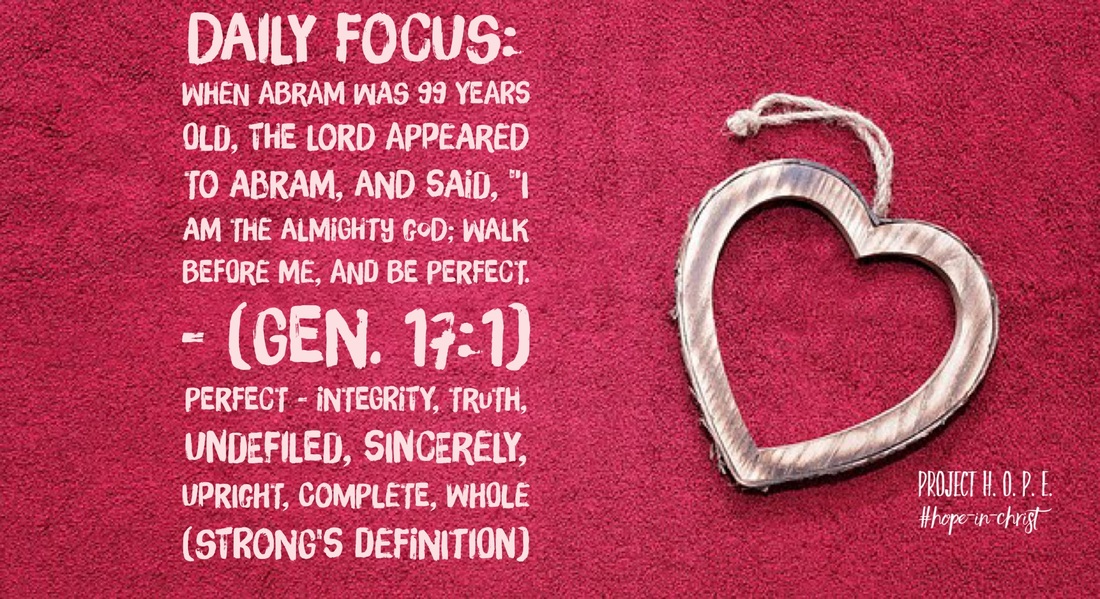 In today's focus, the word perfect is addressed again. This time God is instructing Abram to walk before Him and be perfect. God had a great purpose Abram and it couldn't be fulfilled outside of his obedience. The whole human race depended on his obedience. He had to be able to hear God's instructions, and his life had to exemplify that which God desired. Christ makes us perfect before the Father. Let us surrender to Him. By His power and might, let us walk perfect as He is perfect.
Copyright © 2016 by Denise Walker/Project H.O.P.E. Ministries, Inc.
Bible Verses from New King James Version were found on
Bible Gateway
.