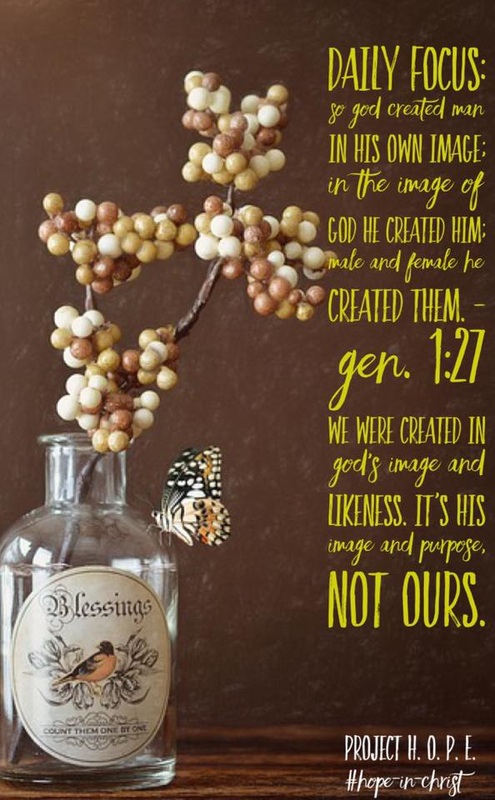 All too often, we see individuals that want to look like this person or have a shape like that person. We hardly ever see individuals that are content with who they are. Contrary to popular demand, we were created in God's image. This makes us beautiful just as we are! Outside of God, there is no image at all. Yes the world tries to delete God from our daily lives. This is done because the world understands that to be made in God's image means to submit the life that God gave to Him.
Copyright © 2016 by Denise Walker/Project H.O.P.E. Ministries, Inc.
Bible Verses from New King James Version were found on
Bible Gateway
.