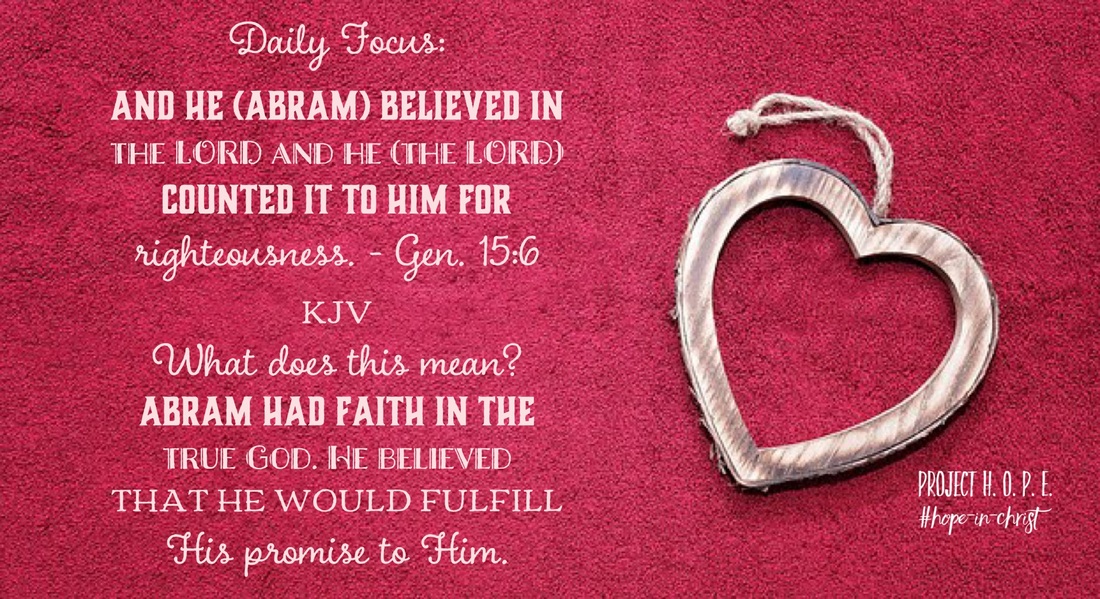 What are some areas in your life where you need to trust God more? As Abraham, we must trust and have faith in God. He is the true God. No matter what His instructions are, or where He leads us, He has a plan for our lives. We may not understand everything but we have to know in our hearts that He holds our tomorrow. His plan is better than ours.
Copyright © 2016 by Denise Walker/Project H.O.P.E. Ministries, Inc.
Bible Verses from New King James Version were found on
Bible Gateway
.