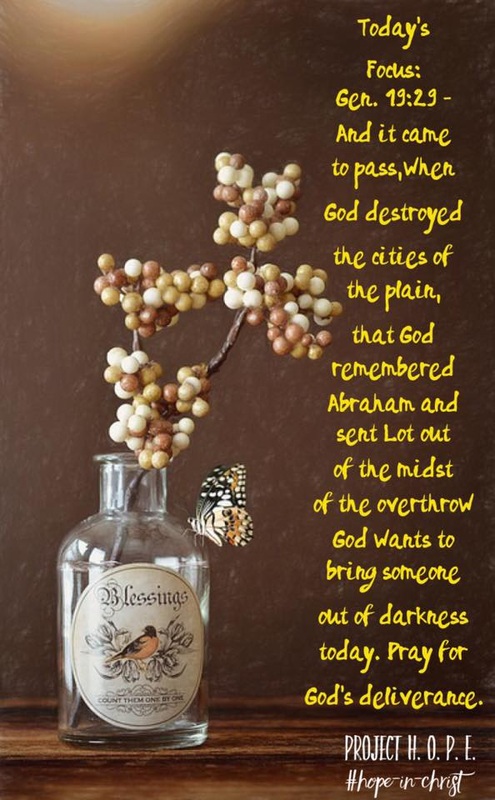 When we think of prayer, I don't really think we understand how truly important it is. Before we can pray, we have to first believe or the prayers are in vain. Before God brought Lot out, Abraham was in His presence interceding on behalf of those that were righteous in the city. His family member, Lot, was one of the individuals in that city. Although God still had to destroy the city after Abraham's prayer, He brought Lot and his daughters out.
Our relationship with God is so vital! God saves us and desires to save others through us. We must walk in true relationship with God and pray continuously for the souls of others that don't know Him.
Copyright © 2016 by Denise Walker/Project H.O.P.E. Ministries, Inc.
Bible Verses from New King James Version were found on
Bible Gateway
.