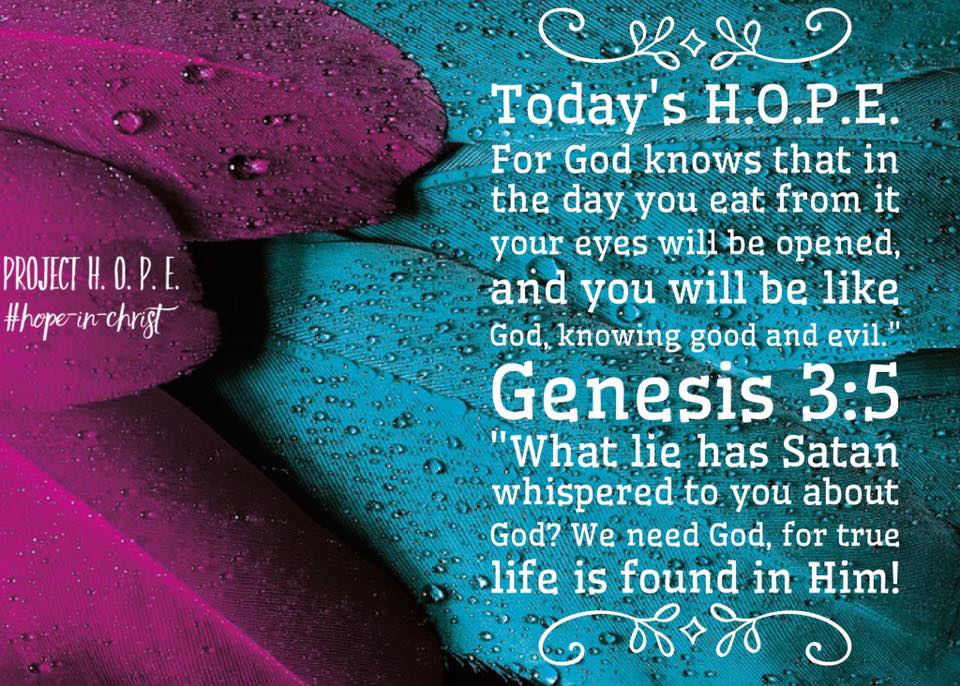 I believe that society today truly resembles the above scripture. Just as the enemy deceived Eve into believing that she didn't need God if she had the knowledge of good and evil, the enemy is doing the same all around us. People have walked away from the foundation of our lives, God's Word. They are listening to the enemy whisper that they don't need God and that they have full control of their own lives. He is whispering that they are able to make the right decisions with God's intervention. However, one essential truth is left out by the enemy. God is greater than mankind! He is infinite! He created time and space and He is eternal. He knows our end from the beginning. We need His guidance. For without Him, we truly perish.
Copyright © 2016 by Denise Walker/Project H.O.P.E. Ministries, Inc.
Bible Verses from New King James Version were found on
Bible Gateway
.