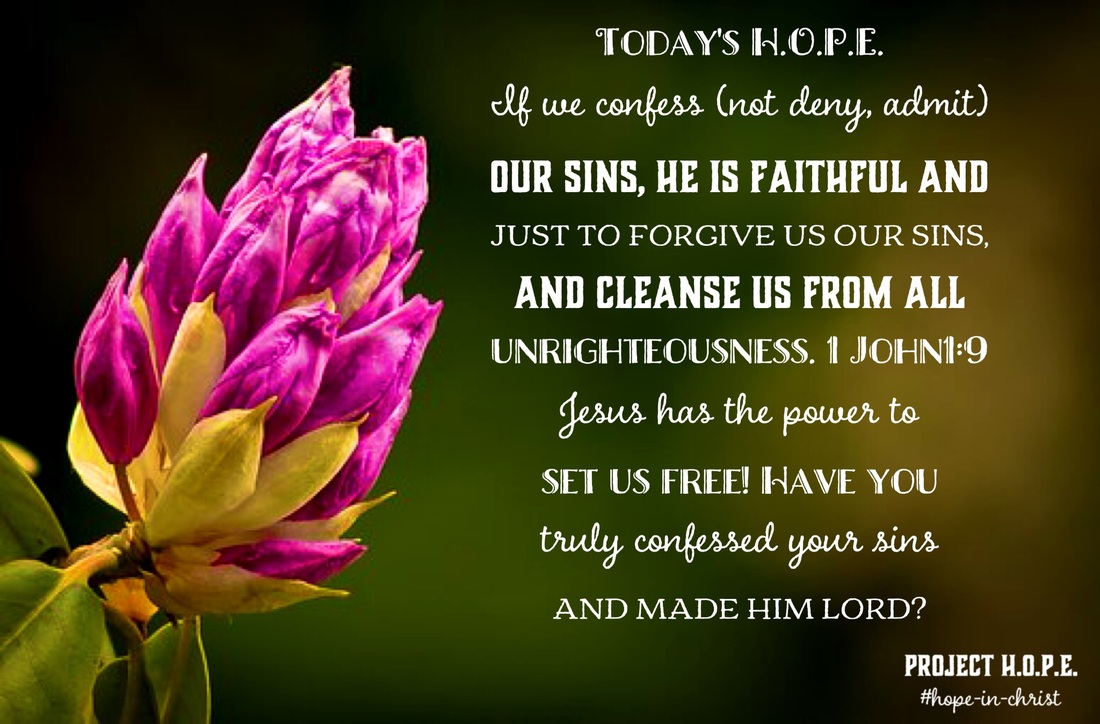 In a world of uncertainty, God is the same! He has not changed. He is and has always been the true and living God! He created us and designed us in His image and likeness. His image is not sin. His image is not darkness. His image is light and truth! If we confess our sins, He promises that He will forgive us and restore us back to Himself. He forgives us and cleanses us from all that is not like Him. He is the only one that determines what is unrighteous, not this world. This world will pass away and everything in it, but our Lord is eternal and He has made us eternal beings. Therefore, eternity in His presence is ours as we repent and turn away from what He has not called us to, and we surrender to Him and allow Him to be Lord of our lives. However, when we question His word (The Bible) as the only truth, how then can we confess something that we don't believe is a sin? We can't! If He is God (and He is), then the truth is only found in Him. And if that truth is only found in Him (and it is), then wouldn't He want us to know that truth? He does and that truth is found in the Bible.
Today, let us confess our sins and be set free! True freedom is found in the Holy One, Christ our Lord!
Copyright © 2016 by Denise Walker/Project H.O.P.E. Ministries, Inc.

Bible Verses from New King James Version were found on Bible Gateway.