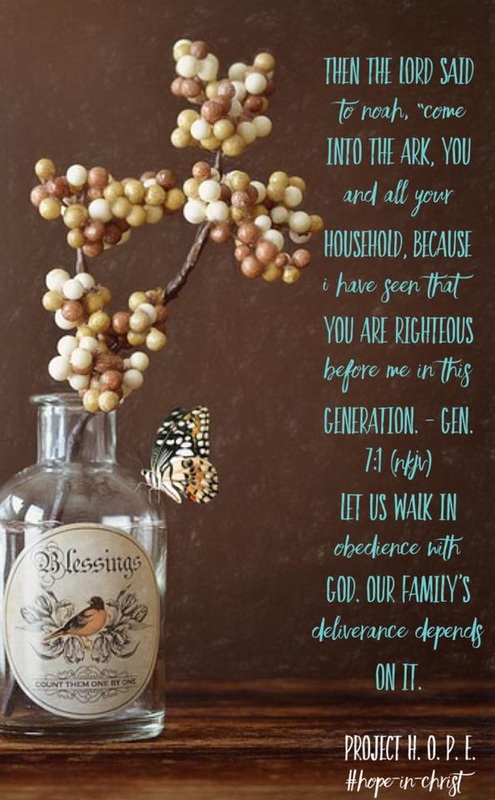 So often we desire for our family members to make the right choices and walk with God. However, this scripture made me look at things a little different. Could it be that God is waiting on our obedience so that He can move miraculously in the lives of our family members? There may be some that may not be willing to obey or even believe in God, but God can move on hearts and deliver as we get in place, walk in relationship with Him, and seek His face on their behalf.
Copyright © 2016 by Denise Walker/Project H.O.P.E. Ministries, Inc.
Bible Verses from New King James Version were found on
Bible Gateway
.