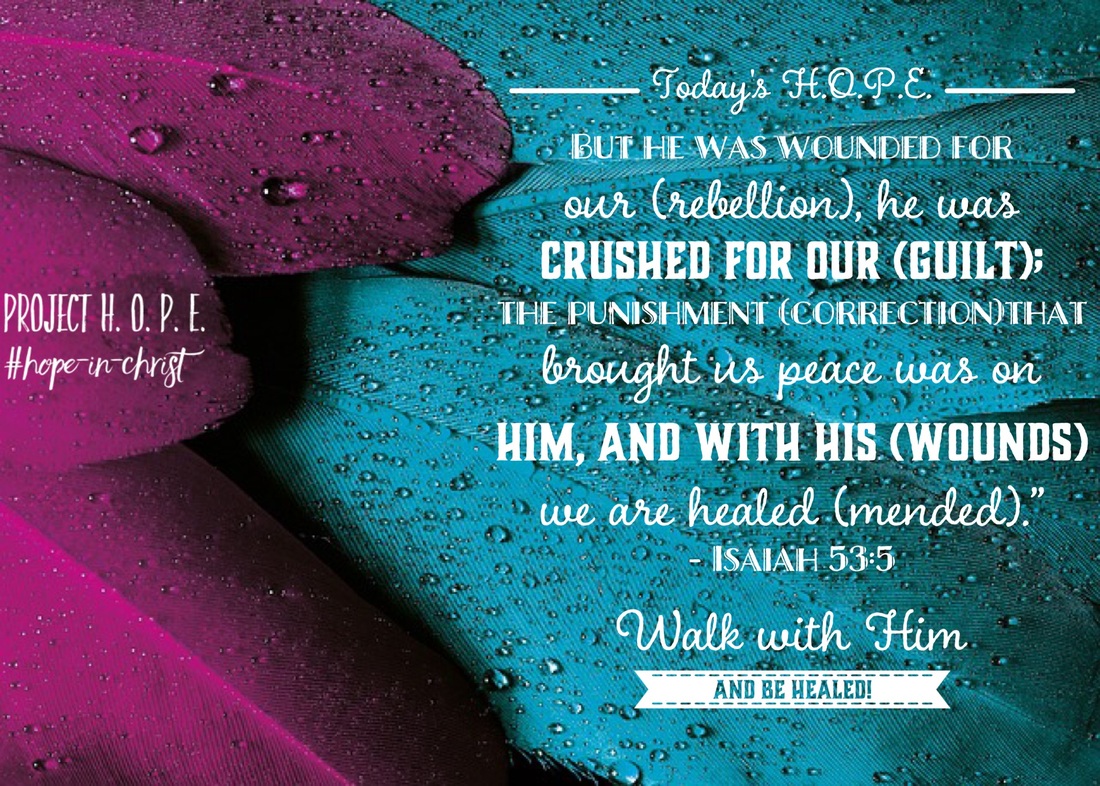 As I got up this morning to pray, I felt God leading me to this scripture. I have been rereading Genesis and all of my Daily H.O.P.E.'s have come from there, but God wanted to speak to someone today. There are so many today that are sick in their bodies, heartbroken, or even emotionally scarred. Jesus wants to heal you today. I begin to study every word from Isaiah 53:5 and I was so amazed at what Christ has done for each and every one of us. I came to an understanding that Jesus was correcting what sin had done to our lives. It had separated us from Him. He was righting our wrong. We don't deserve His redemption, yet He did it anyway. What a mighty savior indeed!
Today He wants to give you true peace! Peace from rejection. Peace from failure. Peace from everything that you might encounter in the here and now. He is our healer! No one else has the power to do what He did on the cross. So receive your healing today and walk with the living, eternal savior and Lord of all, Jesus Christ. Be healed in Jesus!
#hope-in-christ
Enjoy this worship song by Hillsong:
https://www.youtube.com/watch?v=J5qoQmjwv-0
Copyright © 2016 by Denise Walker/Project H.O.P.E. Ministries, Inc.
Bible Verses from New King James Version were found on
Bible Gateway
.