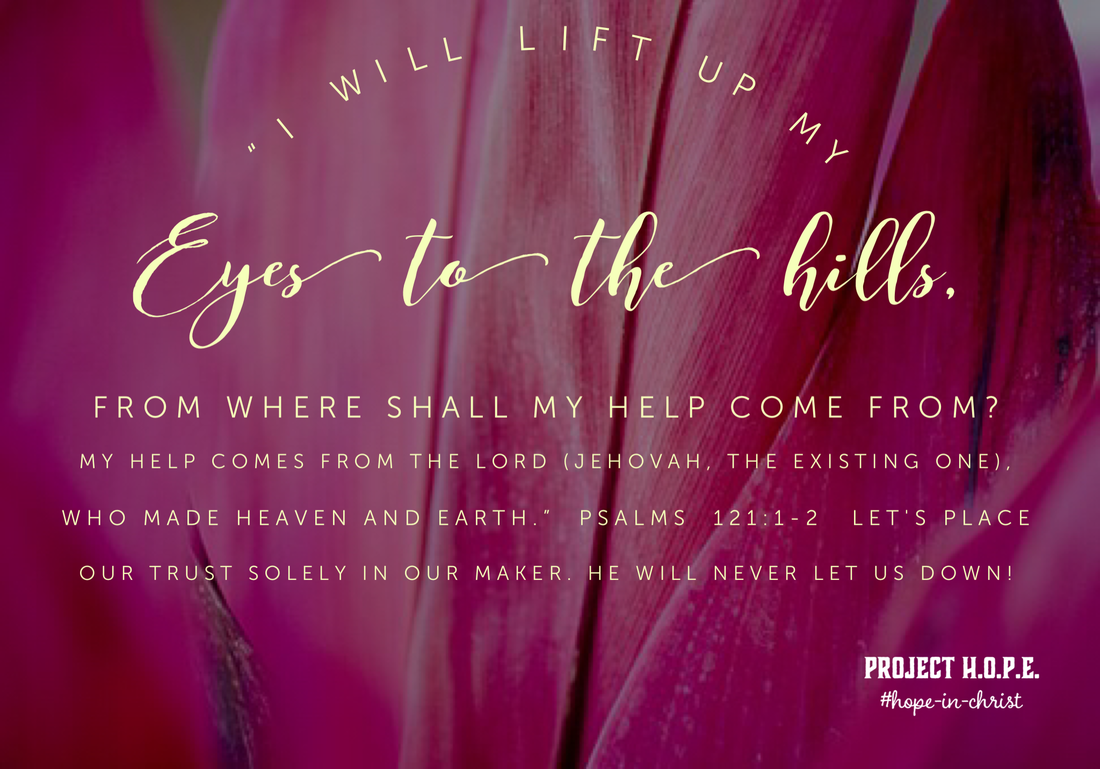 Some months ago I was struggling with fear when I was diagnosed with Type II diabetes. I had to have lots of testing done. One day during that difficult time the Lord placed Psalm 121 on my heart. He is always right there when we need Him the most. He never leaves us; we leave Him. We get off track. We pull away from our relationship with Him due to our personal choices or life circumstances. Let us pray today that He will help us to place all of our trust in Him. He never fails!

Copyright © 2016 by Denise Walker/Project H.O.P.E. Ministries, Inc.
Bible Verses from New King James Version were found on Bible Gateway.