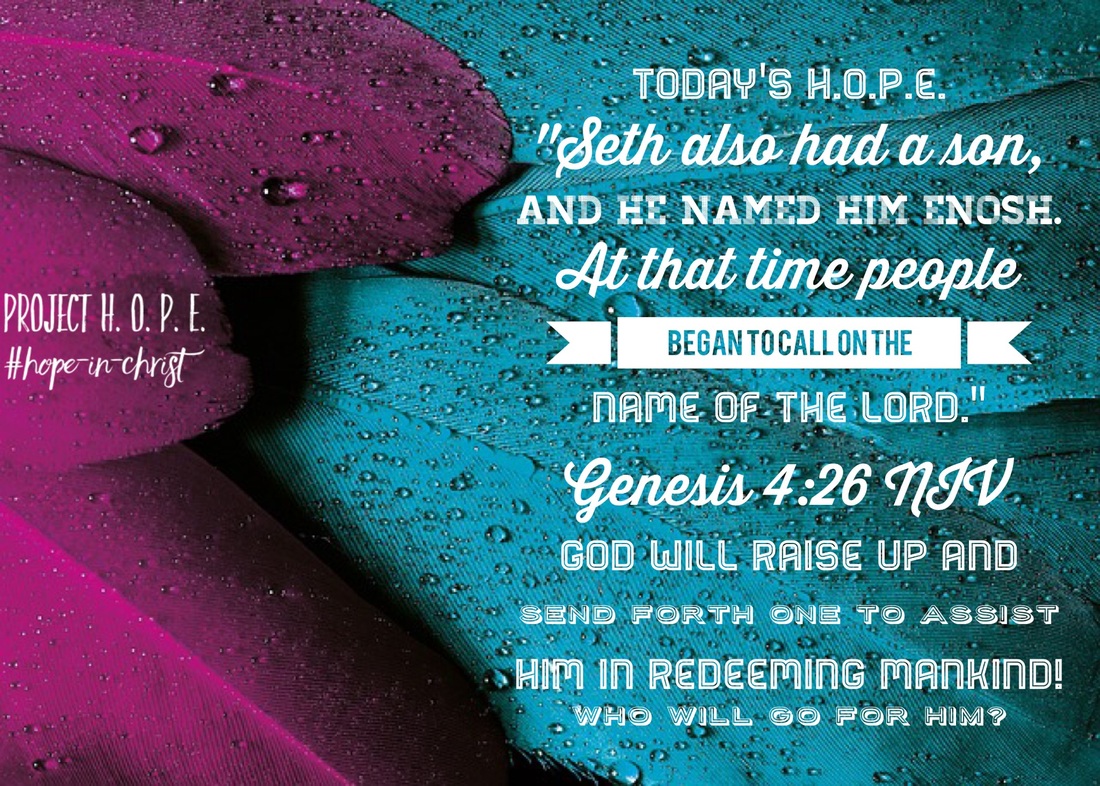 All throughout biblical history, people turned away from serving God. In the midst of this turning away, God would always raise up one to speak His truth to the people. This is an example of God's grace. God knows that He designed us with a free will. He didn't want robots and He knew what it would take to reach us. I remember praying and asking God one day, "Lord why did you create us? We are so disobedient at times! We want what we want and that want is separate from You. So why did you create us, you didn't need us?" Then I heard a still small voice say to me, "I wanted a family."
Therefore, God continues throughout history to raise up men and women to speak His truth, so that He might redeem His family back to Himself.
Copyright © 2016 by Denise Walker/Project H.O.P.E. Ministries, Inc.
Bible Verses from New King James Version were found on
Bible Gateway
.