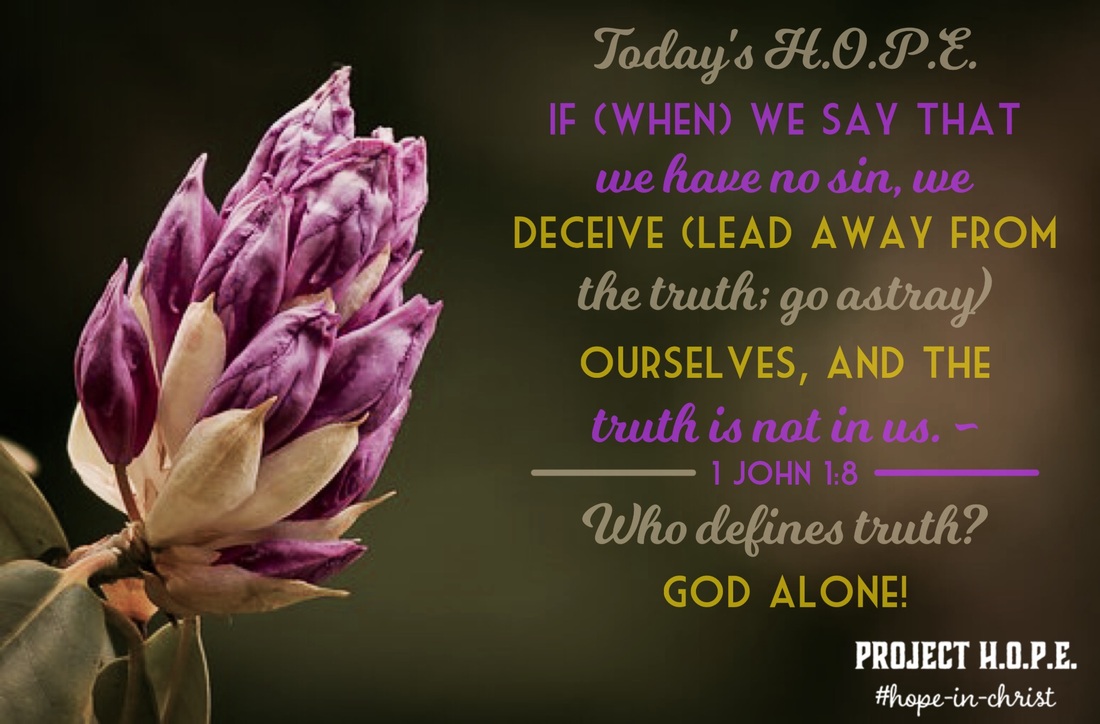 In order to be set free from our sins, we have to first acknowledge that we are sinners. God alone sets the standard for how we, mankind should conduct our lives. He determines what sin is or isn't because He is the creator. He (Jesus) desires to set us free from the bondage of sin. Let us confess all today and allow Him to set us free and walk in His truth.


Copyright © 2016 by Denise Walker/Project H.O.P.E. Ministries, Inc.
Bible Verses from New King James Version were found on Bible Gateway.