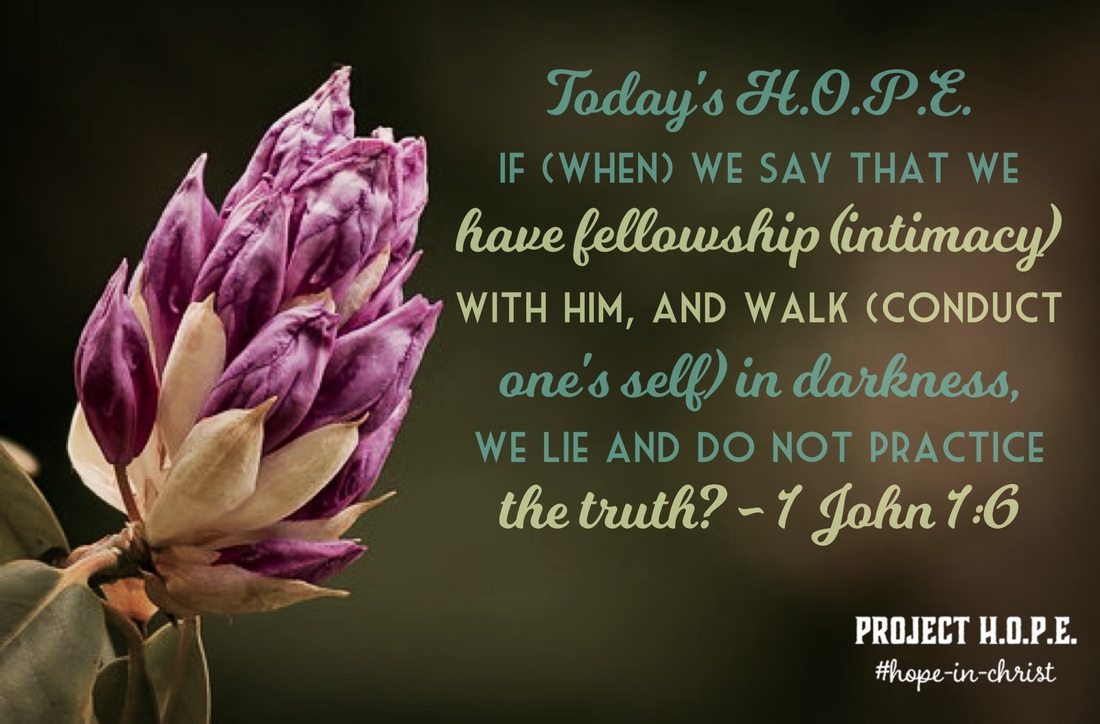 In today's society, many people have an "Anything goes" mentality as it pertains to belief systems. We as Christians believe and know that there is none other than Christ Jesus our Lord! He is the Devine One. He is not in the grave. He is risen! He is alive forever more. He is the redeemer of the soul of man! Therefore, there is a standard for communing with Him and allowing His redemptive power to work in our lives. We must walk in the light as He is in the light (1 John 1:7). Darkness represents everything that He is not!


Copyright © 2016 by Denise Walker/Project H.O.P.E. Ministries, Inc.
Bible Verses from New King James Version were found on Bible Gateway.