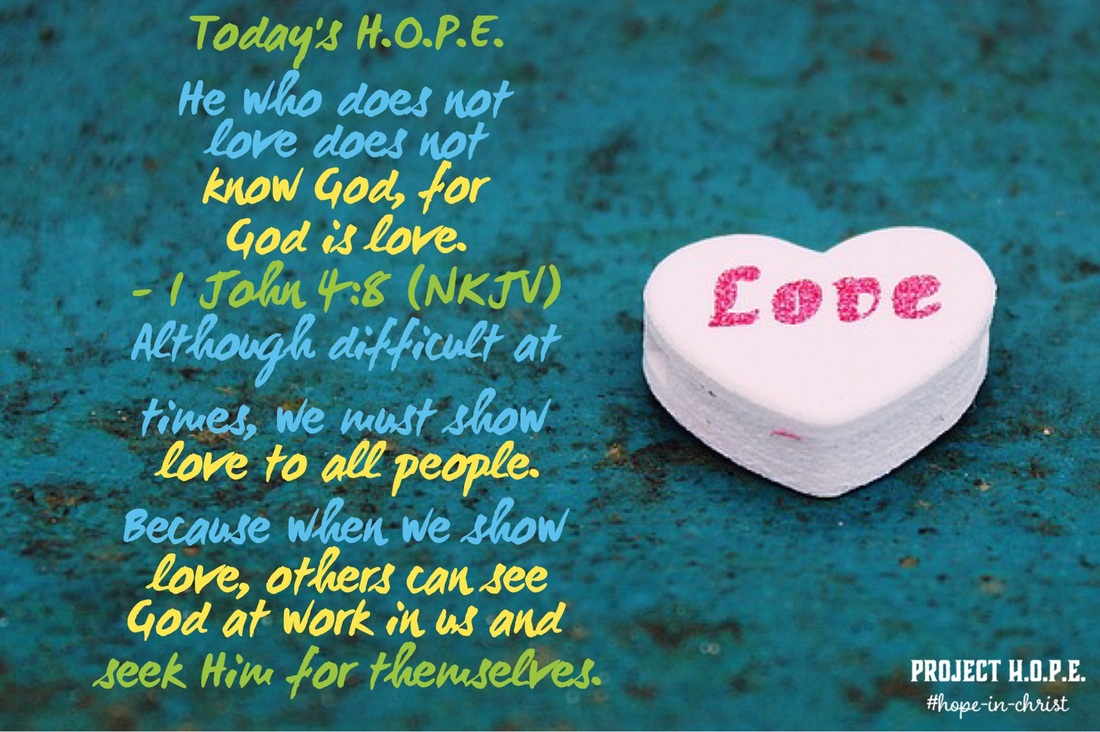 This is a very powerful scripture! Today we find ourselves in a society that is void of love. Society is void of love because society is void of the giver and producer of love, God himself. There are many religions and other practices. But love can only be found in the source, the creator of Heaven and Earth! Christ is not a religion; He is creator and Lord! So today, I urge you to seek the face of the true and living God. He is our provision. He is our source. He and only He can show us what true love is and then teach us how to love others!

Be blessed! #hope-in-Christ


Copyright © 2016 by Denise Walker/Project H.O.P.E. Ministries, Inc.
Bible Verses from New King James Version were found on Bible Gateway.