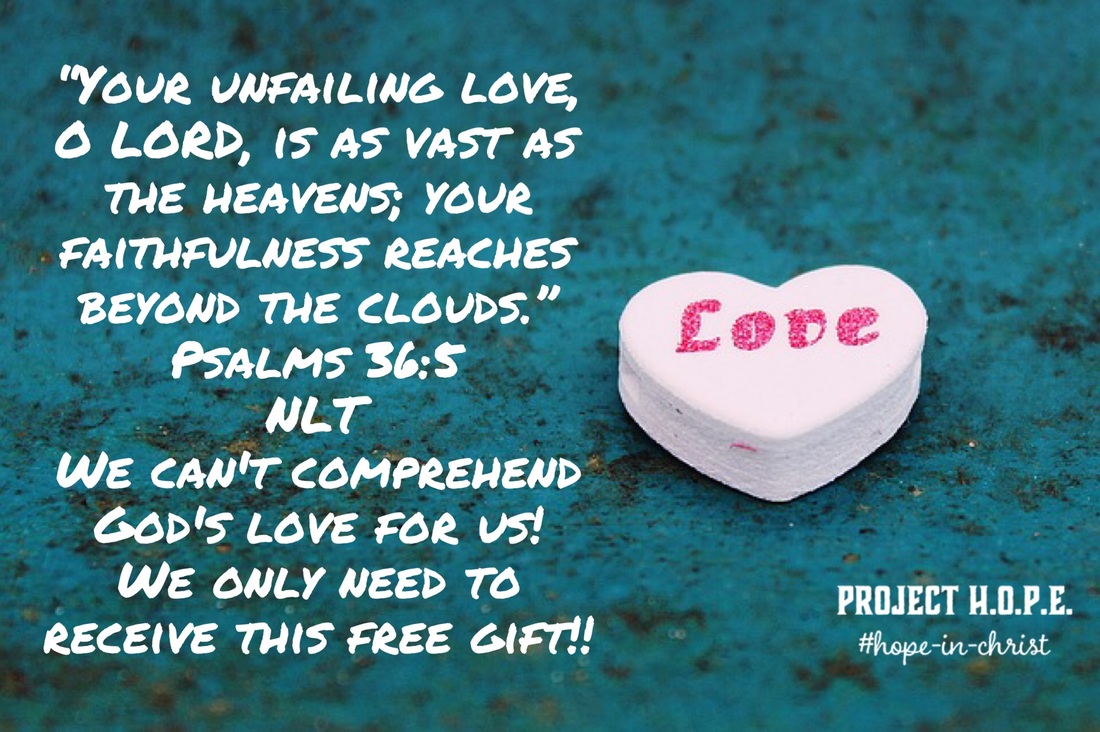 God's love is inconceivable! Many times we respond to God based on the way that people have treated us. Then God begins to show us that His love is unconditional. No matter how we respond to Him, He is faithful and never leaves our side. God reaches out to us in the midst of our troubles and carries us through our pain. There is no greater love in heaven or on earth. So today, let us rest in His love knowing that it never fails and with God's love we can withstand any test and any trial.

Be Blessed,
#hope-in-Christ


Copyright © 2016 by Denise Walker/Project H.O.P.E. Ministries, Inc.
Bible Verses from New Living Translation were found on Bible Gateway.