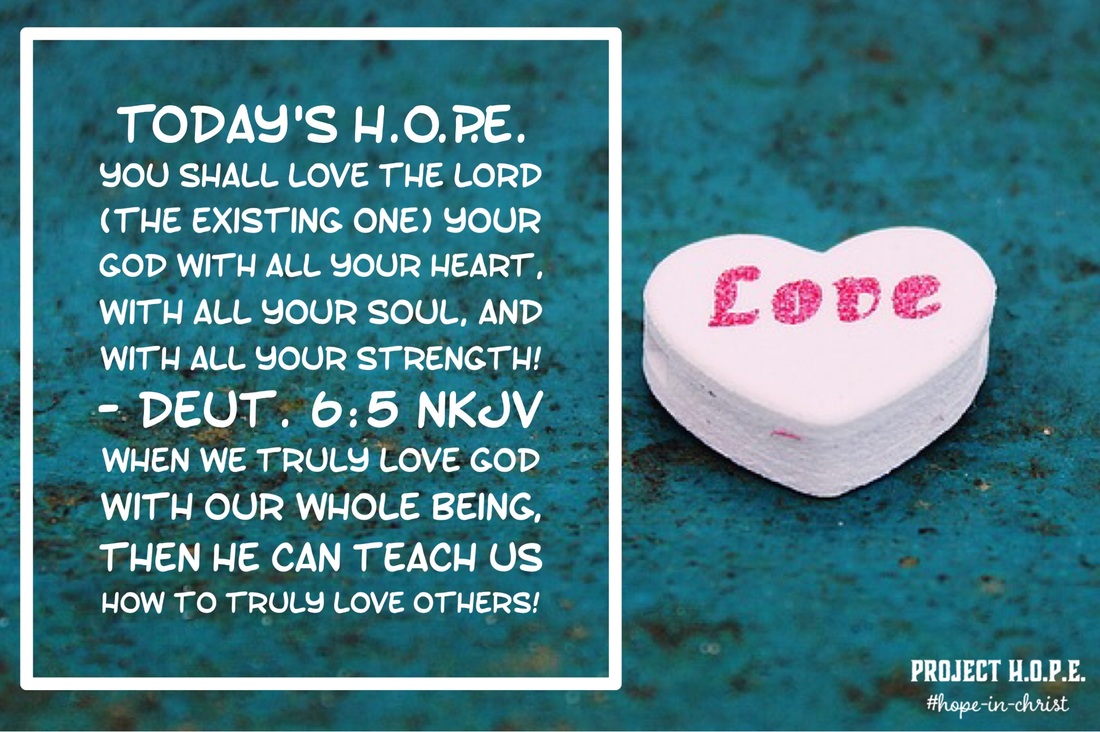 Loving God is the number one commandment! I often wonder about the world around us today. I see so much evil that the Word of God predicted would take place. All of this is due to the lack of love and reverence for God today. You see, when we truly love God, then and only then can we love and have regard for others. God teaches us how to love because He is love! We don't have the capacity within ourselves to truly love anyone or anything. Today, let us pray for hearts to return to the true and living God! Let us pray for individuals to flee from evil and allow God to restore their souls and cleanse their hearts. Today let us fall in love with Jesus! For this is the will of the Father!! He loves us and desires us to seek and find Him as we search for Him with all of our hearts!!!

#hope-in-Christ


Copyright © 2016 by Denise Walker/Project H.O.P.E. Ministries, Inc.
Bible Verses from New King James Version were found on Bible Gateway.