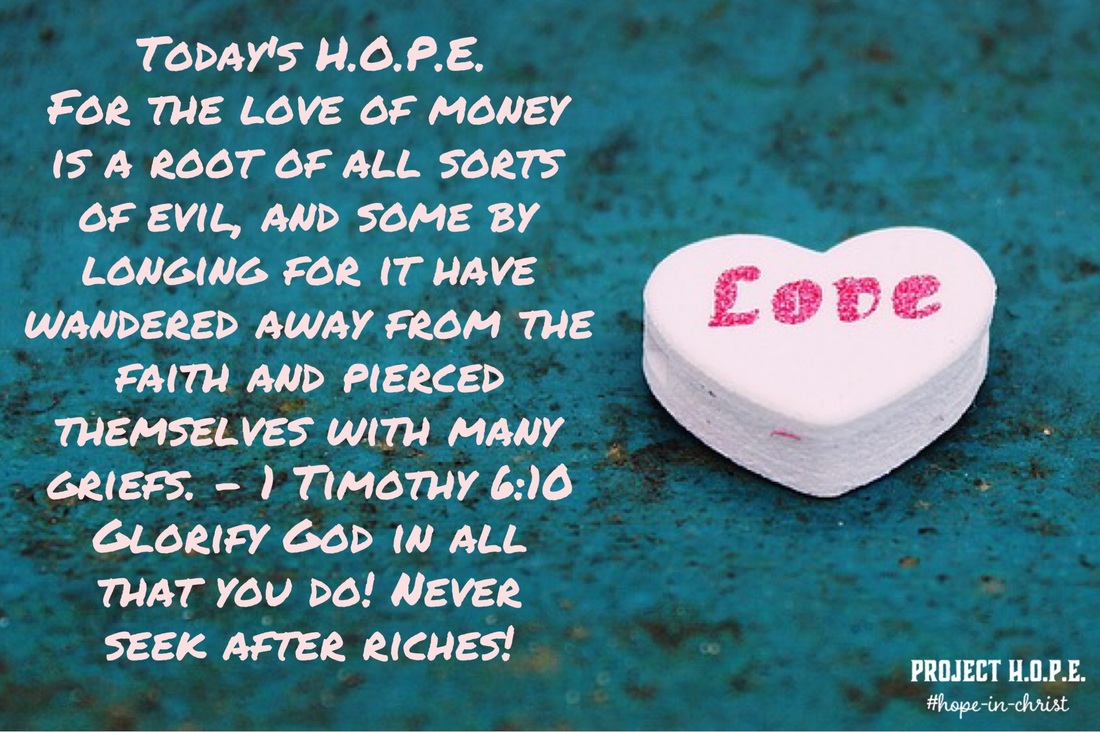 In my Christian walk, I have heard so many people misquote the above scripture. I have listened to people try to manipulate others in pursuit of money. As I was reading this scripture, I thought about the word motive. Motive is why we do things. Why we do things is often times more important that what we do. The why has to do with our hearts, and this is what God searches. So let us not seek riches, but seek God alone! When we seek God, He will provide us with what we need. Joy and peace will be attached to what He gives to us. Pursue His will and His kingdom and He will add everything else to you (Matt. 6:33).

#hope-in-Christ


Copyright © 2016 by Denise Walker/Project H.O.P.E. Ministries, Inc.
Bible Verses from New American Standard Version were found on Bible Gateway.