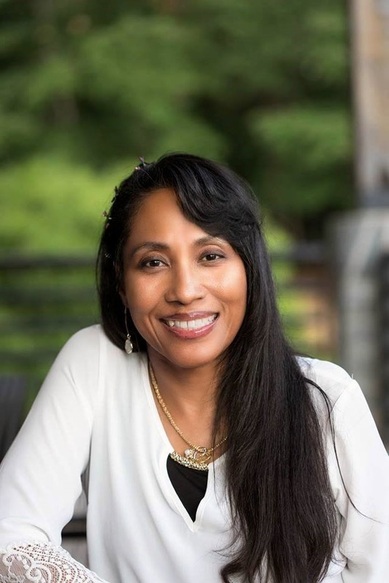 My mission in life is not merely to survive, but to thrive; and to do so with some passion, some compassion, some humor and some style"
Maya Angelou - R.I.P.

Sometimes, life can feel like you are only recovering from one crisis after another. You get through one event just long enough to take a breath before the next one comes at you. Other times, it can feel like a dodgeball game; just trying to keep the ball from hitting you in the face. This is especially true for those who have had to overcome a traumatic event; child abuse, rape, domestic violence, etc. The very essence of the trauma causes a person to lose hope and the desire to continue living. Navigating through the myriad of obstacle courses within one's mind can cause sheer exhaustion. Combine that with juggling work, family and life in general and you have the perfect ingredients for a bad case of 'Merely Existing'.

Merely Existing can be explained with one word…Blah. There is no real excitement in the depths of your soul. You breathe. You move. Your eyes blink. You even grunt sometimes just to let people around you know that you are still in the land of the living. But is that why Christ came? Did He come to give life and that more blasé? The bible that I ascribe to says that "Christ came that they might have life and that they might have it more ABUNDANTLY!" (Holy Bible, KJV) You can't be a believer and be alright with your life being blasé.

When Jesus breathed His last breath and gave up The Ghost, He essentially released The Holy Spirit unto the earth and into His believers. The Holy Spirit resides in us!! Therefore, we are endued with power! Dunamis power at that!! We have authority! Luke 4:36 speaks of it very clearly. The bible also says that the same Spirit, Hallelujah, that raise Jesus from the dead resides in us (Romans 8:11). We are the carrier of THE Holy Spirit. The One responsible for raising Christ from the DEAD!!! Come on now!! You can't be a believer and not understand the power and authority you yield just be the virtue of accepting Christ as our Savior.

You have been through some things. O.K., I understand. It was painful, hurtful, devastating, life-altering, death-defying and cataclysmic. Yes, I understand too. BUT GOD!! There is nothing that you went through that caught God off-guard. He already knew. He knows your beginning, middle, and end. He knows your going in and coming out. He also knew that one day you would be restored, renewed, rejuvenated, revived, reborn, recharged and re-directed straight into your purpose. Come on somebody! I feel like preaching!!

God is reaching for Y-O-U, now it is your turn to reach right back to H-I-M…reach for Life. When you do that, He will give you an opportunity for a divine exchange. God promises to exchange your ashes for beauty; mourning for the oil of joy; AND the garment of praise for the spirit of heaviness (Isaiah 61:3). Give God your trash, and in exchange, He will give you His treasure; Life in full HD color.

In late fall, I am coming out with my second book called "Thrive-ology: The Art of Boom!" The inspiration for the book came from recognizing that thriving in the midst of or after adversity is an art form. Many survivors are unable to hit the thrive-zone, therefore, they are relegated to living a life of mediocrity when a future of pre-destined greatness awaits them. Even more, there are those who will die with unfulfilled destinies in their bosom never to be released. Don't die in your survival (Olivia Benson, Law and Order: SVU). Instead, reach for Life and attain ALL that God has in store for you.

The etymology of the word ending 'ology' comes from the Greek word logia which means the subject of study. Therefore, the word "Thrive-ology" is the study of how to thrive. One cannot just fall into it, it is a learned behavior. There has to be a paradigm shift of a huge magnitude. Victims of abuse, rape, sex trafficking, etc. are taught by the abuser and the circumstances around them that they are not important. They are taught that their life does not matter. Without knowing it, the victim begins to give up all hope of truly living. That is why it is so important to be purposed and intentional about reaching for life and learning how to thrive and not just survive.

Like Maya Angelou so eloquently penned, "My mission in life is not merely to survive, but to thrive; and to do so with some passion, some compassion, some humor and some style." Are you ready to Thrive? Life is waiting…reach for it!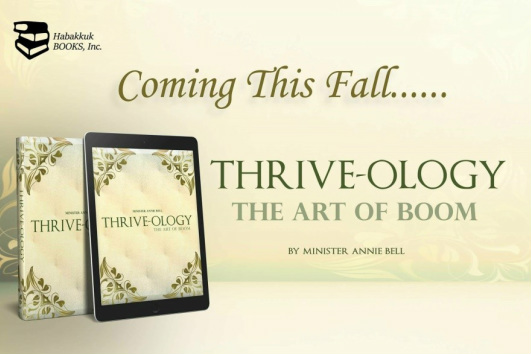 About Min. Annie Bell
Min. Bell was reared in military schools throughout the U.S. and abroad. She furthered her education at Liberty University majoring in Psychology-Life Coaching, Religious Studies and minoring in Christian Counseling. She received her ordination from Bread of Life Ministerial Association and has completed her Ministerial Internship at Bread of Life Bible Training Center. Currently, she is the Founder/Chairperson and Executive Director of
Wealth Management Ministries, Inc.
as she endeavors to cultivate financial faith and prosperity through the teaching of biblical principles, financial education, and deliverance from financial bondage.
In addition, as an Advance Life Coach and Christian Counselor, she has opened the counseling arm of the organization in 2015 to offer Life Coaching, Wealth Coaching and Christian Counseling to the underserved communities. I R.E.I.G.N.® is a Victorious Lifestyle Brand (an outreach of the counseling arm of Wealth Management Ministries, Inc.) that serves the national and international communities through: Talk Radio Show, workshops, conferences, books, and workbooks. We endeavor to bring Talk Therapy to survivors of child abuse, sex trafficking, and other traumas. As well as providing advocacy, awareness, prevention, and resources to the community.
She was also the President of Heavenly Music
,
as well as a recording artist under the Heavenly Music Label. Heavenly Music made available affordable recording to those who are gifted in the ministry of music. In addition, she served as Pastoral Counselor and Financial Counselor for the residents of Menchville House Women's Shelter in Newport News, VA.
Min. Annie Bell began her tenure in the business world in the hotel industry where she rose into management and then to an executive level position at Colonial Williamsburg. She made a career change into the Financial Services industry through American Express Financial Advisors where she obtained her Series 7, 66 and Life and Health licenses. Her corporate career transitioned into Wachovia (Wells Fargo) and for eight years she has helped a multitude of people to achieve their financial goals and reach for their entrepreneurial dreams. Min. Annie Bell launched out in January of 2008 toward her own entrepreneurial dreams and opened Wealth Management Financial Solutions, Inc., the parent company of Wealth Management Financial Services, LLC.
Go to www.anniebellministries.com to download a free workbook and join her to get updated information on all of her events, books, devotionals and much more.
For Financial Literacy coaching, workshops, conferences, and other information go to www.wealthmngt.org
"And you shall remember the Lord your God, for it is He who gives you power to get wealth". Deuteronomy 8:18
Min. Annie Bell
Founder/Executive Director
Wealth Management Ministries, Inc.
Website:
www.wealthmngt.org
AND www.anniebellministries.com
Email:
anniebell@wealthmanagement-fs.org
1st Book: I R.E.I.G.N.: A Survivor's Guide to Thrive (amazon.com)