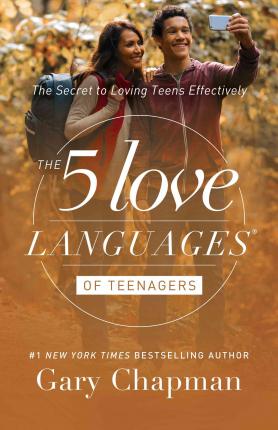 The 5 Love Languages of Teenagers by Gary Chapman is a book for parents, teachers, mentors, administrators, counselors, and more. Chapman describes in detail how to identify the love language of teenagers. The main audience of this book is parents. I believe that all individuals connected to teenagers can benefit from reading this book. Gary Chapman identifies 5 ways of showing love to teenagers. He starts with words of affirmation and emphasizes how important it is to speak encouraging words to your teen. He then goes on to describe physical touch, quality time, acts of service, and gifts. Not only does Chapman describe the languages, he also discusses the appropriate times or inappropriate time with the use of real-life examples. Gary Chapman supports his reasoning with the use of research, his experience as a family counselor, and Biblical text.

I truly enjoyed this book not only from the perspective of a parent but also a teacher and mentor. It was a very easy read but is very detailed. I don't normally care for non-fiction books, but this one is amazing. This book kept my attention and I didn't want to put it down. Gary Chapman wrote in a very loving tone and also caused me to reflect on my relationship with my pre-teen.

Also, Chapman only repeats or emphasizes those areas that he wants parents to really focus. This is a handbook to be utilized often. I would recommend that individuals put aside their set way of thinking and open their mind to this great resource.

Overall, I enjoyed reading this book. I selected it to review because I wanted to understand my son's stages of development and why he responds different now that he is almost a teenager. This book answered many questions for me.

I gave the book 5/5 stars, and I would recommend it to all individuals that interact with teenagers. You will not be disappointed.

*I received a free copy of this book from Moody Publishers in exchange for an honest review.