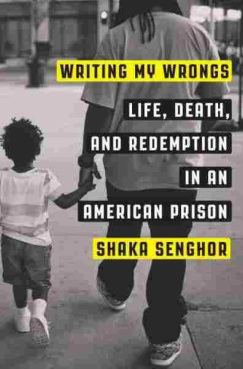 Writing My Wrongs by Shaka Senghor is an autobiography. Senghor tells about his life in the streets as a drug dealer to turning his life around in prison. He explains how he didn't really want to change, and how he loved the streets and fast money. As time passed, he describes how his anger became toxic and made him realize that change was inevitable. He was self-destructing. Later, he served time in prison for a serious crime and there began to turn his life around. He took training behind bars but found that the paper was of no value when released. He continued to work to keep males out of the prison system.

I thought that this was an amazing story of a young man desiring to change his life and helping others to understand that it is not an easy task, the individual has to play an active roll in the process. He was very honest about his experience. I thought that he could have left out the profanity in his descriptions. Although the profanity helped to paint a picture of the life he lived, it became a distraction for me being an individual that does not use those words.

Overall, I thought that it was a great testimony of his life and overcoming his struggles to walk out his life's purpose. He now work's to turn around other young men that are going down the same path that he did.

I gave the book 4/5 stars. However, as an educator, I would not recommend it to my middle school students due to excessive use of profanity.

*I received a free copy of this book from Blogging for Books in exchange for an honest review.