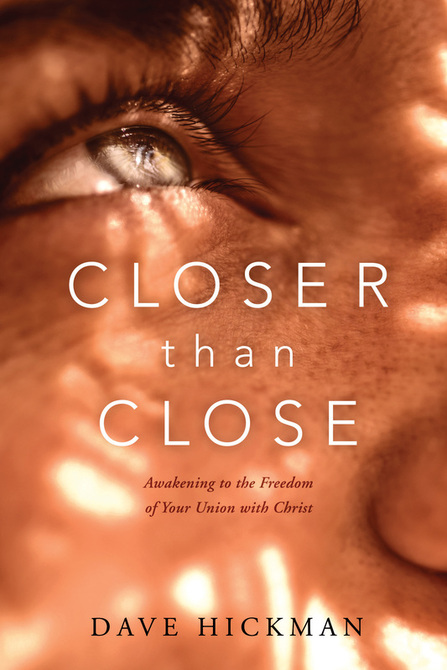 "Closer Than Close" by Dave Hickman
is a book about our oneness with Christ. Dave describes how he has been a Christian for many years, yet for many years, he felt empty and distant from God and worked to try to draw closer to God with no such luck. He goes on to explain that it wasn't until he stopped doing and realized that he was already as close to God as he could ever be in union with Christ. In this amazing book, he states,
"Being the beloved of God is not something you do. It's an eternal posture of being."

I truly enjoyed reading this book because it spoke to me in so many ways. I was able to relate to what he described as doing to get God's approval. I found myself trying to do good works in exchange for God loving me more. I, like Dave Hickman, came to understand that there is nothing that we can do to make God stop loving us or to love us any more. For He already loves us unconditionally and desires to be in relationship with us in Christ Jesus. Hickman uses great quotes from well known theologians. He also uses examples of childbirth to get the point across to the reader. He adds some humor, but delivers a heartfelt message: Our union with Christ is not that we are equal with Him but that we are made whole in Him.
Overall, I enjoyed this book. I would recommend it to all believers and unbelievers alike. It is a very easy read and has includes discussion questions. It could be used in a book club and even a Bible study small group.
I gave this book 5/5 stars, and I would recommend it to all believers and those that are seeking relationship with God in Christ Jesus.
Tyndale House Publishers
has provided me with a complimentary copy of this book in exchange for an honest review.
Connect with Dave Hickman:
Author's Official Website:
http://davehickman.org/
Author's Official Blog:
http://davehickman.org/blog/
Facebook:
https://www.facebook.com/DaveHickman
Twitter:
https://twitter.com/davehickman