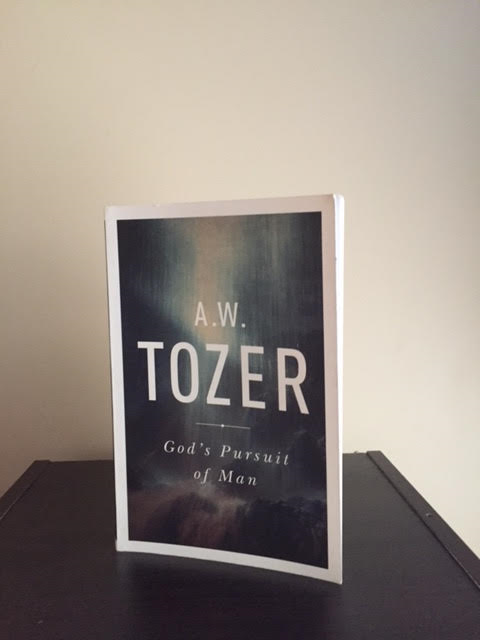 "God's Pursuit of Man" by A.W. Tozer is a book about the misconception of who man perceives God to be. In this book, Tozer talks about the need for man to truly understand and acknowledge the true and living God. He explains how mankind doesn't truly reference God but only fits God into their day. In the book, he states, "He is that "dread, unbeginning One," self-caused, self-contained, and self-sufficient." He assists the reader in understanding that God is and always will be. He also records that mankind must think rightly of God as the only eternal One who loves us unconditionally. He doesn't need man's permission or our acceptance. Man is not in control, God is. Finally, he concludes that God's pursuit of man is simply bringing man to the end of himself to full dependence upon Him. This is what he describes as the surrendered heart or self-crucifixion.

I love reading Tozer's works. I enjoyed this one as well, but I had to read some parts more than once. This was due to the fact that he is a very deep thinker and his words caused me to ponder and reflect. The language of the book is not modern and is similar to reading the King James Version of the Bible. The tone is very serious and straightforward, so some may see it as a lecture.

Overall, I did enjoyed reading this book. I selected it to review because I was curious about the title. It took me a few chapters to understand how the content related to the title he chose. At the end, Tozer
emphasizes that God's love is so vast that He would allow us to feel pain as He brings us to the end of ourselves and gives us the most precious gift of all, relationship with Him through Christ. This is what we truly long for without even knowing.

I gave the book 4/5 stars, and I would recommend it to those that are desiring a deeper relationship with God.

*I received a free copy of this book from Moody Publishers in exchange for an honest review.