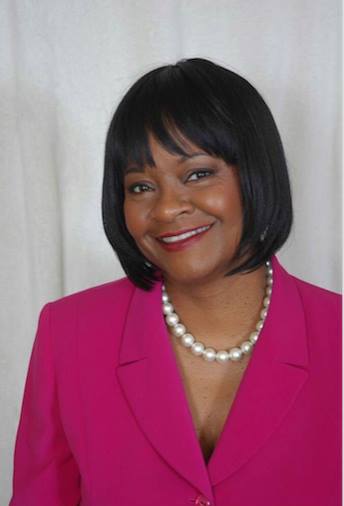 Hope-in-Christ Book Club interviewed Waletta Mason-Dunn, author of "More Than Sisters." We enjoyed reading and discussing her novel. It was indeed a page turner. Here are her answers to our questions after the book study:

Question 1: You having an amazing novel that could easily be turned into a movie! If your novel was chosen for the big screen and you could choose the actors and actresses, who would you choose to play the characters?

Answer: Wow! I didn't anticipate that question. If "More Than Sisters," was chose for the big screen, I would love to see Kiki Palmer as Dani, Taraji Henson as Gayle and Della Reese as Olivia.

Question 2: For those that are aspiring authors, what does your writing process look like?

Answer: First, I start with an outline. Then I fill in the parts that I know at the time. It keeps me organized. But it usually changes because I am open to whatever the Holy Spirit has in mind.

Question 3: Which character of "More Than Sisters" do you identify with the most?

Answer: I can identify with all of the sisters, but I identify with Dani the most.

Question 4: What other authors have inspired you to write?

Answer: I am inspired by Kimberly Lawson Roby, E.N. Joy, and Mary Monroe. However, my biggest inspiration was my sister, Judi Ann Mason. She is with the Lord now, but she taught me many things while she was here. I have my memories of her until we meet again.

Question 5: What is your least favorite part of the publishing / writing process?

Answer: My least favorite part of the process is publishing. I know that this is an important part, but it feels like work to me. The process of preparing the manuscript before submitting it for publishing requires meticulous formatting such as margin requirements, line spacing, etc. I would much rather spend my time writing.

Question 6: What advice do you have for other aspiring authors?

Answer: Never give up! God's Word says that your gift will make room for you. My journey began years ago, but I believe it started with a seed that God planted in my heart. As long as I was obedient to his Word, He continued and continues to open doors. For instance, who would have thought I would have connected with this group. God opened this door. He's good like that.

Question 7: What do you like to do when you're not writing?

Answer: I enjoy reading, working crossword puzzles and playing scrabble. My kids are grown, but when they were younger, most of my time was taken with their activities. My advice to all parents is to enjoy your kids, because time moves very quickly. I also like to sing. But that's not my gift either.

Question 8: What question have you always wanted to be asked in an interview? How would you answer that question?

Answer: If you were to ask me why I choose to write Christian Fiction, I would say that it is my way of sharing the love of God. People are hurting and we can help each other. When I think of how the Lord has manifested His love in my life, I want to share it. Maybe one of my readers will be inspired to find out more about Christ. He must receive all of the Glory.

Question 9: How long did it take to write your novel?

Answer: "More Than Sisters," was my first book. It took me four years to complete the manuscript. My second book, "Faithful Father," will be released this month and I worked on it for about six months. I am currently working on Book 3. I'm curious to find out how long it will take to complete the manuscript.

Question: What is your favorite motivational phrase/scripture?

Answer: Philippians 4:13, "I can do all things through Christ who strengthens me." Won't He do it?!!!!



Mrs. Waletta Mason Dunn has a great talent and a beautiful! Her literature will cause many to Hope-in-Christ!!