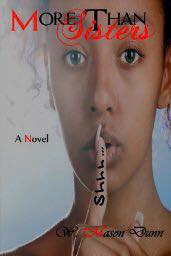 "More Than Sisters" by Waletta Mason-Dunn is a must read! This novel is one that you won't be able to put down. I read this with my book club and we all loved it. "More Than Sisters" falls under the genre of Christian Fiction. Waletta Mason-Dunn introduces the reader to three sisters, Olivia, Gayle, and Dani. Olivia is the older sister that is left with the task of raising her two younger sisters and training them up in the Lord. Olivia also comes to realize that in addition to covering her family in prayer and teaching them God's way, she must also protect them from danger. She finds herself fighting for one of her sisters after evil comes knocking.

This story is very well written and the plot line is very different from other novels. The author adds a touch of suspense to keep you guessing what will happen next. It is also very clear that the author is woman of God. Her characters display the characteristics of true Christians living in an evil world. In the end, the love of Christ and love for one another caused them to triumph and overcome their difficult times.

Overall, I loved, loved, loved this book! I would recommend it to believers and unbelievers alike. When you come to the end, you will begin to reflect on what God has brought you through and those whom He placed in your life to love you through it all.

I gave this book 5/5 stars. This is a great work of Christian Fiction Waletta Mason-Dunn!