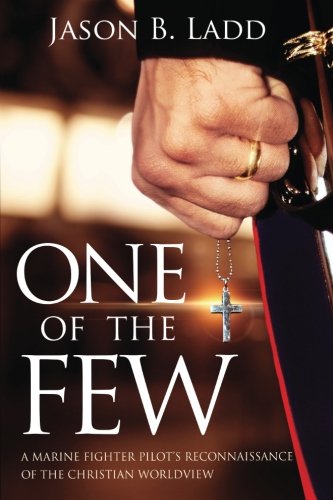 "One of the Few" by Jason B. Ladd is an amazing book about the Christian world view. Jason B. Ladd describes how he comes into the knowledge of Jesus Christ after years of struggling with belief in the Christian faith. In his book, he addresses many of the different world views versus the world view through the lenses of God's holy word. For example, he addresses how the world minimizes alcohol abuse, but the Word of God addresses it more seriously and as Christians, we are to walk as the redeemed in Christ. Jason uses scripture extensively as support of God's perspective verses man's view.

I truly enjoyed reading this book that would fall under the genre of apologetics, of which I love dearly! Mr. Ladd writes in a simple way for any individual to understand. He also uses the analogy of being a marine which prepared and equipped him to persevere and walk without fear as he searched for the truth. He clearly shows his passion for those that walk blindly to the truth of Jesus Christ. I am looking forward to more publications by this author.

Overall, this book is very well written and should be read by believers, skeptics, and unbelievers alike. The military comparisons will assist you in understanding what our walk with Christ truly resembles. I gave this book 5/5 stars, and I would recommend it to those that are seeking the truth of Christ, our only hope.