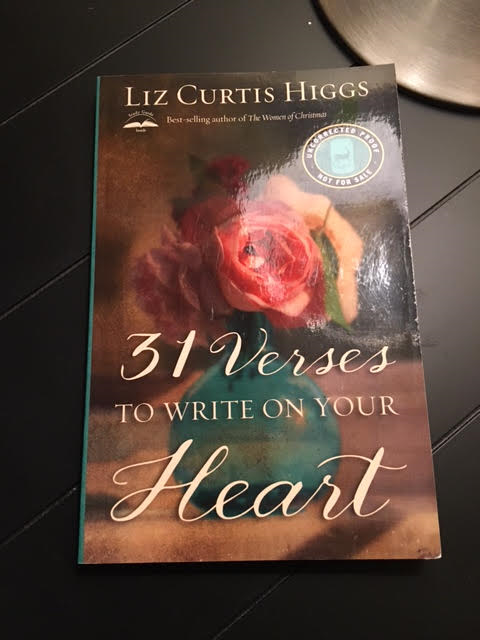 Do you need an easy read and a great devotional? Then this is the book for you! "31 Verses to Write on Your Heart" by Liz Curtis Higgs is a great resource for women.

Liz begins with an introduction of how we need to know God's Word in order to help us navigate through life.

She breaks this devotional down into 31 different lessons of which you can read over and over again.

I love the uniqueness of this devotional because Liz uses one scripture in each lesson, and breaks it down into parts. She then discusses each part and provides her personal, honest commentary.

She also includes tips on studying and memorizing scripture, and there is a topical note section in case you would like to focus on something specific.

Overall, this is a great resource for women of all ages. I gave this book a 5, and I am looking forward to more works by this author.

I received a free copy of this book from "Blogging for Books" in exchange of an honest review.