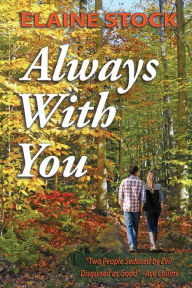 "Always With You" is an amazing read! This is not your typical novel. It is filled with mystery all the way through to the last page. Tyler and Isabelle are the main characters. They are a couple that is brought together by God Himself. Although, they endure family struggles, heartbreak, and even deception, in the end God's grace prevails. I believe that forgiveness and true faith are the main themes of this novel. All of us as believers had to find our way to the truth in Christ Jesus, and this novel shows an example of a similar journey.

I would recommend this novel to anyone that wants to read something different with a few twists and turns. Yet, speaks loudly the message of redemption and love. The characters, setting, and conflicts are all different from your typical novel.

I gave this novel 5 stars. I couldn't put it down and my love for Christ and others has grown because I read it!