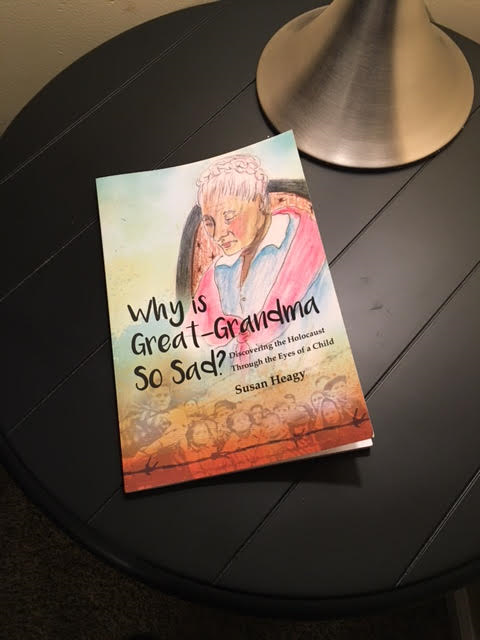 "Why is Great-Grandma So Sad?" by Susan Heagy is a a children's book. This is a great resource for teacher's, parents, and grandparents that want to help their youth understand the Holocaust.

This is a children's picture book. As a middle school English teacher, I truly enjoyed reading this book. I could have used it with my 8th graders while teaching the Holocaust unit. This story is told through the eyes of a young girl and her mother. She begins by asking her mother why her great-grandma is so sad and sitting alone in her chair. Rebecca, the mother, begins to tell her daughter, Sarah, her grandmother's story.

Sarah's grandmother endured hunger, abuse, and the lost of loved ones. She was blessed to have survived such horrible conditions and mistreatment.

The book also contains a timeline, a glossary of terms, and a list of Holocaust survivors on the last pages.

I loved, loved, loved this book! I gave it 5 stars and would especially recommend it to fellow educators of all grade levels. It is simple, yet profound.