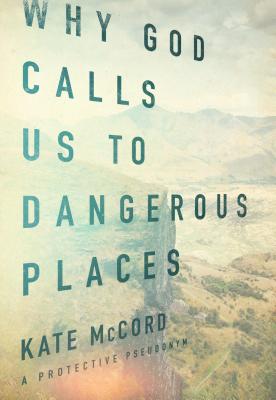 "Why God Calls us to Dangerous Places" by Kate McCord is a powerful story about her life as a humanitarian aid worker. She is very candid in her description of her experiences in Afghanistan. She also describes what the other workers endured, but changes their names for safety reasons.

Kate included questions at the end of each chapter for discussion purposes. She also suggested scriptures to study to better understand God's call.

I enjoyed this book because it helped me, who has no background knowledge in this subject matter, to better understand the depth of God's love for His creation. Before reading this, I could only picture my church, neighbors, and community, but this book stretched me. It reminded me that God can and will take us out of our comfortable lifestyles and send us out to compel others to come to Christ, the bread of life.

I love this quote from her book: "Why does God Call us to Dangerous Places? Because He loves people who live in dangerous places."

The above quote speaks volumes! There is no greater love anywhere!

I gave this book a 5 out of 5. I loved that the author revealed her humanity. She feared. She worried. But Christ was right there through it all.


Disclaimer: *I received a free copy of this book from Moody Publishers in exchange for an honest review.