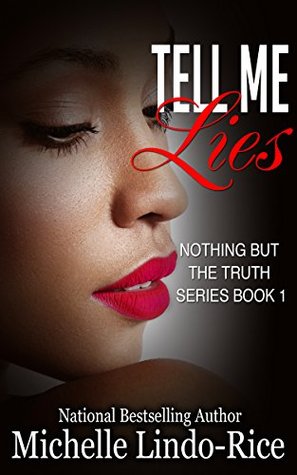 Tell Me Lies by Michelle Lindo-Rice is an amazing read. I read this book with my book club and couldn't put it down. I have read other books by this author, and this one was just as amazing! She is truly a woman of God, and it is revealed through her characters.

The main characters in Tell Me Lies are Sydney, Noah, Belinda, and Lance. The main themes are trust and forgiveness. Sydney and Noah are an interracial couple. Noah is a pastor and desires for Sydney to be his wife. Sydney struggles with her past disappointments but eventually falls for Noah as well. Belinda is Sydney's best friend that holds a secret that could separate them for good. She battles her own demons as she tries to draw closer to God. Lance is Sydney's former fiance that reappears on the scene.

Through all of their struggles, secrets, and lies, they all had to make a decision to forgive and move forward.

I gave this book 5 stars! I am looking forward to reading book 2. Michelle Lindo-Rice addresses topics that many Christians are not willing to touch. Kudos to this author for a job well done!!